News
SDVV Super Precision Sealed Bearings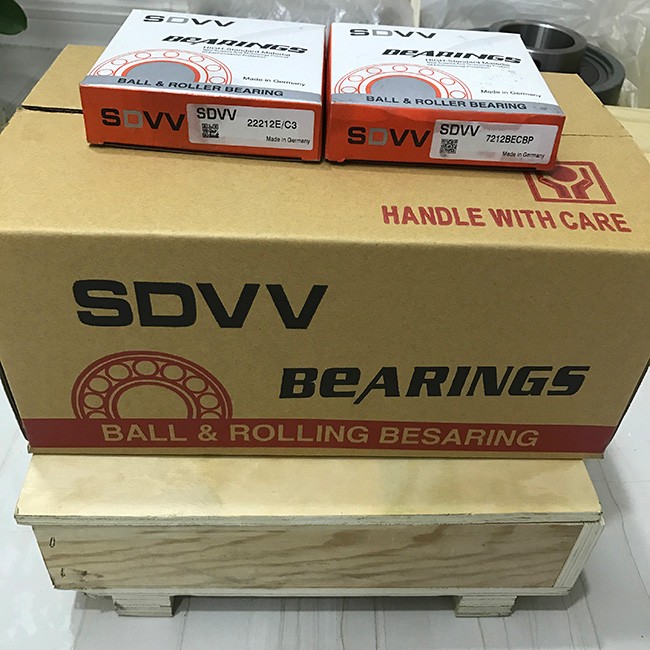 SDVV Super Precision Sealed Bearings
SDVV Super Precision Sealed Bearings have the feature of high-performance, and its long-life features enhance the value of industrial machinery while achieving environmental friendliness and energy conservation.
SDVV Super Precision Sealed Bearings dramatically improve the value of industrial machinery.
Super Precision Sealed Bearings deliver high performance while also delivering the benefits of improved efficiency on the manufacturing floor and environmental friendliness.
These bearings take advantage of SDDVV's unique technology and know-how and contribute to enhancing the quality of all industrial products, as well as conserving resources and energy.
Extensive product lineup
SDVV Super Precision Sealed Bearings offer an extensive product lineup for various applications and are widely used in such parts as machine tool spindles, live centers, ball screw support, and motor spindle applications.
Considerably reduce assembly time
Bearings are packaged after washing and greasing.
Therefore, the bearings can be mounted into machines immediately after unpacking, and this enables you to shorten the time required for assembly.
Combine high reliability and long life
SDVV Sealed bearings prevent entry of foreign matter and grease scattering, and ensure high reliability and extended grease life.
Contribute to clean manufacturing and the global environment
Unlike oil lubrication, grease lubrication requires no air and therefore saves energy, and since there is no contamination from oil mist, manufacturing environments can be kept clean.
Please feel free to give your inquiry in the form below.
We will reply you in 24 hours.